Tour Update
Hi Again ladies,
Good news, most of you would like to move forward with your tour to South Africa. Whoop Whoop!
We have been staying on top of news and reports from the United StatesState department http://travel.state.gov/content/passports/english/country/south-africa.html , the CDC http://wwwnc.cdc.gov/travel/destinations/traveler/none/south-africa , and South African health ministry, http://online.wsj.com/articles/south-africa-issues-travel-ban-for-countries-hit-by-ebola-virus-outbreak-1408638457
Please keep in mind that Africa is vast and the largest continent in the world not a country. South Africa is farther away from West Africa than England or South America.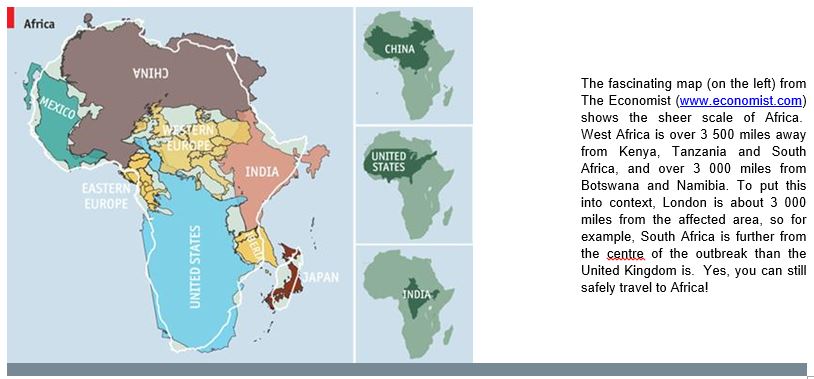 South Africa has not had one cause of Ebola, where United States has had four.
South Africa is well over 3300 miles from any effected area. That is further that New York to Los Angeles, which is 2800 miles. London is actually closer! Please see the map below.